Maureen's latest book, Brender 'n Eddie

Check out Maureen's book Make My Christmas
Enjoy Make My Christmas. an 81-page original novella for just $4.99 (what a huge bargain for 20,257 words!)
As we meet our heroine, a quietly industrious snowfall is depositing miniature spires beside the sienna-clay chimney tops of Ladbroke Grove, London. Charlotte O'Rourke is fact-checking an article about complex financial vehicles that in another decade or so will take down the global economy. For now though she is about to fax the story to her editor and hop on a flight back to New Jersey for the holidays. After living an ocean away, Charlotte's rosy-cheeked daughters and cupie doll granddaughter shimmer in her mind's eye like a crystallized dream. She's packed Christmas puddings to flame and crackers to break open. This visit is going to be a blending of Old World and New -- a real life fantasy -- if she doesn't miss the plane...
I excerpted Make My Christmas from my novel in progress, Expat, so that people traveling home for a visit could read about another family loaded down with steamer trunks of resentment and long memories just busting at the hinges to be heard. I kept the story to Flying Book length, so readers can finish it in the time it takes to fly cross-country. Check the reviews to see how sharing the holidays with a family even more dysfunctional, more filled with angst and emotional turmoil than your own can possibly be has lifted the spirits of other readers. My holiday wish for you is that after reading Make My Christmas you'll see anew the hilarious side of your own familial encounters. Please share your thoughts in the review box on Amazon and/or with me at Maureen@MaureenNevin.com And, Happy Holidays!!
Visit Maureen's author page at Amazon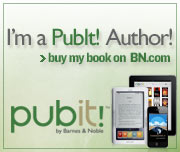 MOST RECENT ARTICLES:


U.S. Power Infrastructure: A Broken Framework and Vulnerable Grid




Credit is Bad, Right? Then Why Select Investments Based on Debt-Weightings?




Can You Invest Like a Hedge Fund Manager Using ETFs?




Before You Buy Muni Bonds...




Are Active Fund Managers Worth the Cost?



Read Maureen's work in Institutional Investor Magazine
CLIPS: RADIO INTERVIEWS
ARTICLES ARCHIVE
BRIEF BIO

Maureen@MaureenNevin.com - 732-774-3510

Vent on the Economy at Maureen's Planet Finance Blog
Check out Maureen's Asbury Radio Archive